AMERICAN INDIAN EDUCATION DEPARTMENT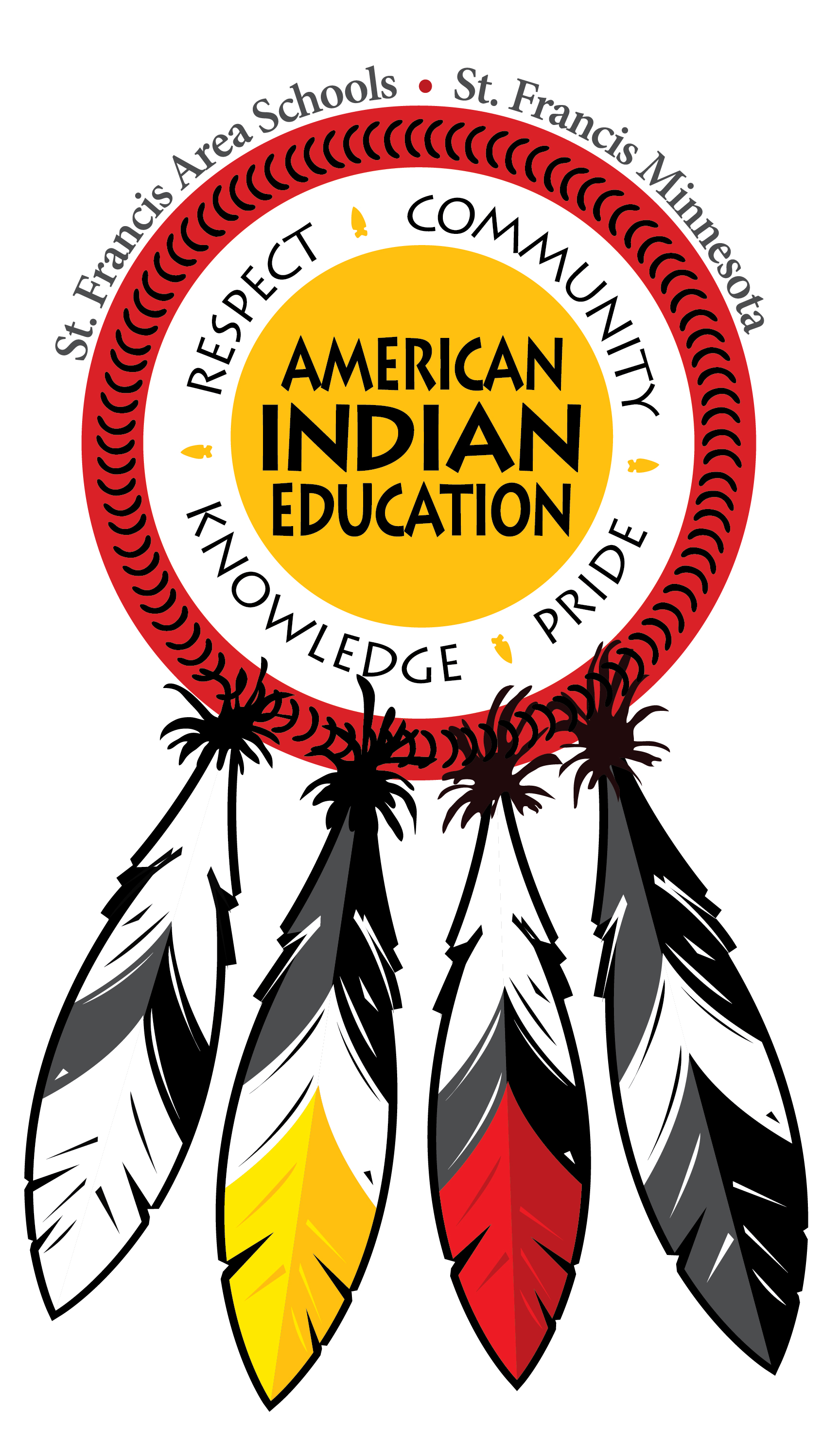 St. Francis High School
3325 Bridge Street NW
St. Francis, MN 55070
Form 506, which is the Title VI ED 506 Indian Student Eligibility Certification Form, is to be completed by a parent/guardian and returned to the student's school. In order to apply for a formula grant under the Indian Education Program, the school must determine the number of Indian students enrolled.
Any child who meets the following definition may be counted for this purpose.
Definition: Indian means any individual who is
1) a member of an Indian tribe or band
2) a descendent in the first or second degree (parent or grandparent) of a member of an Indian tribe or band
3) considered by the United States Secretary of the Interior to be an Indian for any purpose
4) an Eskimo or Aleut or other Alaska native
5) a member of an organized Indian group that received a grant under the Indian education act of 1988.
If your child meets any of the above definition please complete the Title VI ED 506 Indian Student Eligibility Certification Form.
AMERICAN INDIAN EDUCATION PARENT ADVISORY COMMITTEE (AIEPAC)
The AIEPAC serves in an advisory role to St. Francis Area Schools to ensure that the educational and cultural needs of American Indian students are being met. High school American Indian students, parents, guardians, grandparents, foster parents, school staff, and community members interested in supporting American Indian Education are encouraged to attend; your input is very important.
Meetings will be held from 5:30 p.m. until 7:00 p.m. in room E210 at St. Francis High School with the option of Google Meet.
2022-23 School Year Meeting Dates
September 20

October 18

November 15

December 20

January 17

February 21

March 21

April 18

May 16
Meeting invitations have gone out to all known AIE parent email addresses. Other people wishing to attend can request an invitation by sending an email to indianeducation@isd15.org.
Agenda Topics
Email agenda topics to indianeducation@isd15.org at least five days prior to the meeting.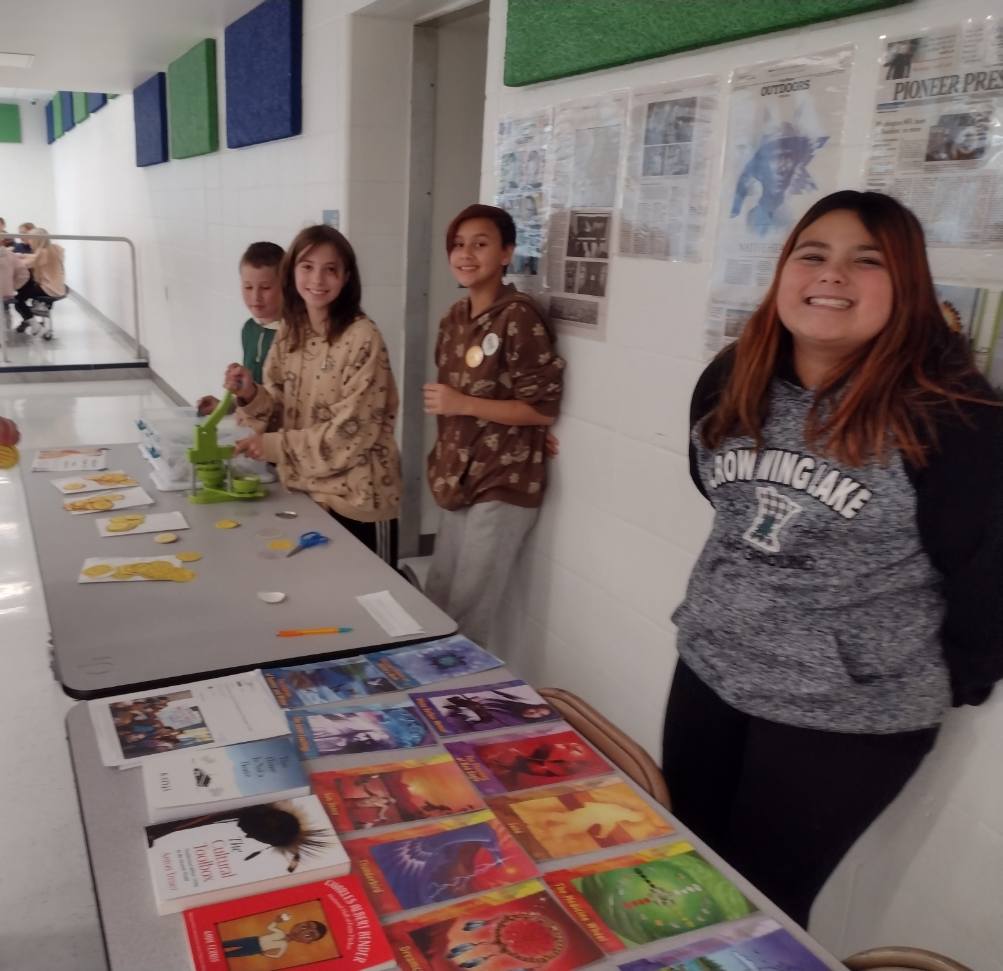 The American Indian Education elementary students had the opportunity to participate in a field trip with Cedar Creek Ecosystem Science Reserve (CCESR) about animals. Students explored nature, looked at animal tracks, and learned how to identify and classify animals. Students Wyatt Kauppi and Sabrina Van Denburgh participated in a summer internship with CCESR. They worked with Elders to research Dakota and Ojibwe plant names and uses and created a trail guide, and a free trail-library. You can view their contributions to the ecology trail at an unveiling in the spring! More information to come.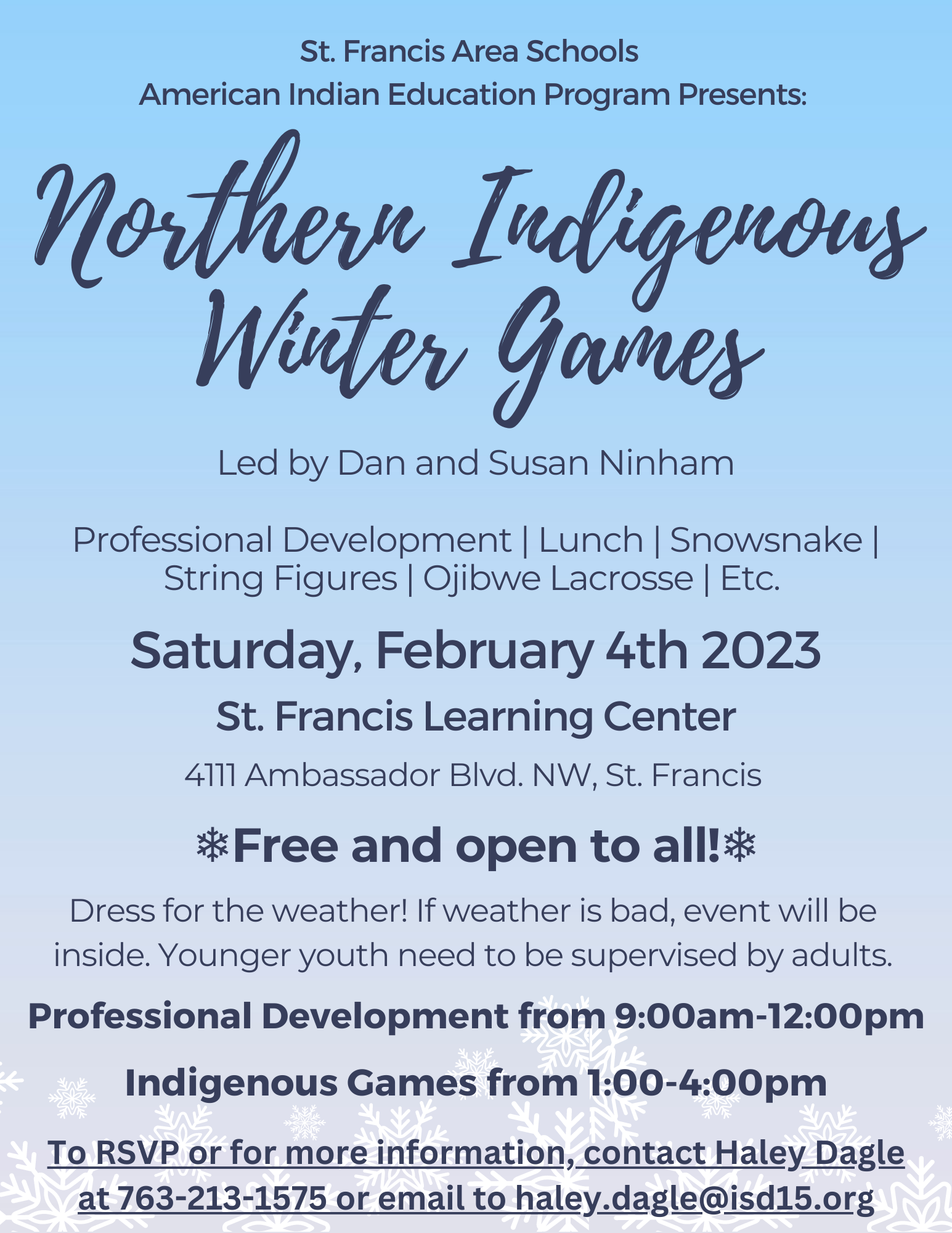 Minnesota Historical Society
The Minnesota Historical Society has abundant opportunities for to delve into American Indian culture and history. Below are a few examples of what you can find through the MNHS website MNHS.ORG.
LEARN WITH NORTHERN LIGHTS E-BOOK
The award-winning Northern Lights Interactive eBook is accessible for kids, parents, teachers, and history lovers! The only comprehensive digital curriculum for Minnesota Studies used in schools across the state, the Interactive eBook explores the diverse history of our state through stories, videos, audio narration, and more to engage children and anyone curious about Minnesota history.
DISCOVER NATIVE AMERICAN ARTISTS
Watch short videos featuring artists from the MNHS Native American Artists-in-Residence Program. NAAIR artists, who work in traditional art forms such as birch bark, beadwork, and basket weaving, share how their residencies have advanced their understanding of their art.
Science Museum of Minnesota- Indigenous Museum Access Program
The Indigenous Museum Access program allows free exhibit gallery and Omnitheater admission, along with free parking, to visitors who identify as Indigenous. This program is part of our ongoing Indigenous reconciliation work, through which we are working to acknowledge the wrongs museums have enacted on Indigenous populations. We are committed to authentically engaging with communities and honoring, amplifying, and uplifting Indigenous ways of knowing.
Indigenous community members interested in the program can reach out to the Contact Center at (651) 221-9444 or info@smm.org to set up reservations.