SFHS eNews | St. Francis High School
St. Francis Area Schools

ST. FRANCIS AREA SCHOOLS MISSION
Our mission is to equip all students with the knowledge and skills to empower them to achieve their dreams and full potential while becoming responsible citizens in a dynamic world.
ST. FRANCIS HIGH SCHOOL GOALS
Pathway Readiness for All Students (Equip/Achieve)
Efficacy (Empower)
Students Connectedness (Equip/Empower/Achieve)
Pillars of Saints PRIDE:
Positive
Respectful
Involved
Determined
Empathetic
SFHS 2nd Trimester Art Show
When: Monday, February 24th
3-6pm
IMC

March 5 - End of Trimester 2/Finals

March 6 - No School - Grading Day
March 9 - March 13 - No School/Spring Break

March 16 - Trimester 3 Starts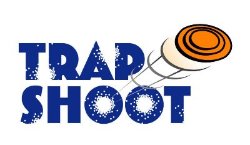 Trap and Skeet Club registration is now open for all students grade 7-12. Club space is limited so sign up early. Registration will close at 3:00 pm on Friday, February 28 or when the club is full. All forms must be turned in to the Community Education Office at St. Francis High School.

Nate Chapman
Youth Recreation Manager
St. Francis Area Schools
763-213-1823
Youth Recreation Information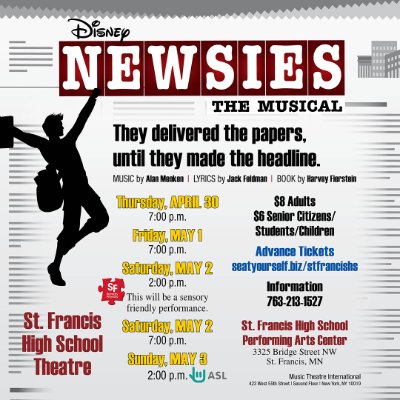 SFHS Theatre AUDITIONS for our Spring Production: Disney's NEWSIES!
The show will be performed April 30, May 1 - 3.
ACT Test:

Junior students are eligible to take the ACT exam on Tuesday, April 7th, 2020, at St. Francis High School (SFHS). We encourage students to take the test on the April date. Students will take the test during the school day.

If you have any questions regarding registration for the ACT please contact Nancy Brunn at 763-213-1713 or nancy.brunn@isd15.org. If you have any questions regarding ACT test prep please contact Dawn Abraham at 763-213-1580 or dawn.abraham@isd15.org.
Doug Austin
Principal
St. Francis High School
Foundation 15 News
The Foundation 15 Committee is encouraging you to participate in this year's efforts to raise funds to continue our 30-year tradition of celebrating St. Francis Area School Seniors with scholarships. Each spring, Foundation 15 sponsors awards 14 scholarships to graduating seniors. We are selling cash raffle tickets ($10/ticket) this year as an option to donate to this worthy cause and have a chance to win $1500 in cash prizes. All proceeds go to fund our annual Senior Scholarship Celebration. The cash prize recipients will be drawn on Friday, April 24th at the annual Foundation 15 Dinner at the Refuge Golf Club. If you are interested in attending the event, I have tickets for sale!
If you are interested in purchasing raffle tickets, please let me know and I will get the tickets to you. Make checks payable to Foundation 15.
Example below...
Thank you in advance for supporting Foundation 15!

Brent Swaggert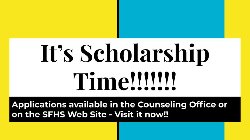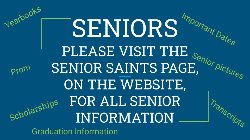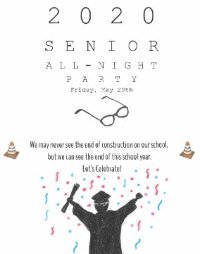 Hey Senior F·R·I·E·N·D·S!
The date is set - Friday, May 29th, 2020.
At Splitrocks Entertainment Center in Wyoming, MN
Tickets are available for the All Night Party! See Thea in the counseling office for the registration paperwork.
All Night Party poster winner is Savanna Hanle.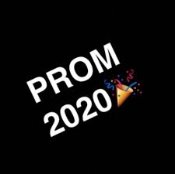 Prom 2020
Spirit River Community Center
Saturday, April 25th, 2020
More information coming soon!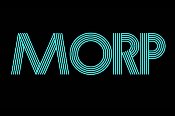 MORP
Friday, March 27th, 2020
More information coming soon!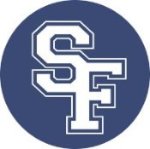 SFHS Students can purchase a $30 annual activity pass from the Activities Office.
This pass will get you into ALL regular season home games in the fall and winter. Buy your pass NOW!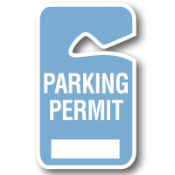 SFHS Parking Permits

Trimester 2 permits on sale NOW. Come to the Greeter Station.
$60/Trimester
$12/Class for PSEO/SA/SO
Cash (Exact amount, please) or Checks made out to: SFHS
Discounts will not be given for purchasing a parking permit for part of a trimester. (Mid-tri) Only students who have received a new driver's license may receive a discount by providing documentation.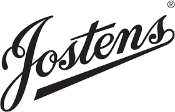 Important Dates
Final Payment/Order Day with Jostens onsite - March 20, 2020

Distribution of Graduation Attire - May 22, 2020 Starting @ 9:00 am in PAC Hallway

Graduation Rehearsal (mandatory) - June 3, 2020 arrive @ 9:00 a.m. (tentative date and time)

Graduation - June 5, 2020 arrive @ 6:30 p.m.
Graduation Attire
Honors cords and tassels will be purchased for these students by the school.

If you still have not ordered a cap and gown set and would like to, please see Mrs. Stene in the Main Office for assistance. If you do not know if you ordered and paid for your cap and gown please stop by the Jostens table during your lunch on one of the scheduled dates to verify your order.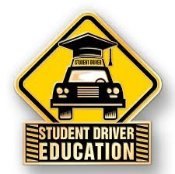 St. Francis Area Schools Community Education Driver Education Opportunities

Our teachers are licensed with the State of Minnesota and have Driver Education Certification. Our program has been approved by the State of Minnesota Department of Public Safety. The years of experience of our instructors, along with their certification, provide a safe, high quality program for your child. Register online or call 763-213-1640 to register via phone.
Point of Impact Parent Meeting - This optional 90 minute meeting is for parents/guardians of students grades 9-12 who will be testing for their driver license within the next year. The goal is to reduce teen driver crashes, injuries and deaths by increasing parent awareness of teen safety issues and encouraging parental involvement to develop a safe teen driver. Students are encouraged to attend, but it is not required. Attendance is free, but advanced registration is required.
Those attending will receive a certificate of completion, that when presented to examiner at time of road test will supplement 10 hours of the required 50 hours(student will log 40 miles of driving). This certificate will expire on May 21, 2020.
Please use this link to register https://district15.ce.eleyo.com/search?redirected_yet=true&sf[category]=78.
Graduated Driver License Law
Effective January 1, 2015, the number of hours of supervised practice driving required for students will increase to 50 hours* including 15 at night. A record of the practice driving must be recorded on a driving log and presented to instructor at the Driver & Vehicle Services(DVS) road test. *40 hours if parent/guardian attends parent meeting.
Transcript Sending Process
Students who need to send transcripts to colleges, NCAA, or other, go to www.parchment.com to register for your account. From there, you can release, request, and pay for your transcripts to be sent. If students are not 18 yet, parents need to sign the online release form.
Transcript Request
If you need to request your transcript to be sent to a college, scholarship, yourself, etc. Please click the link below. For your first request you will need to set up an account before you can log in.
Cost per Transcript:
Current Students: $5.00 (If there is some financial hardship, please see your counselor to discuss a fee waiver)
Alumni: $7.00
Scholarship applications can be found under the "Counseling Office" tab.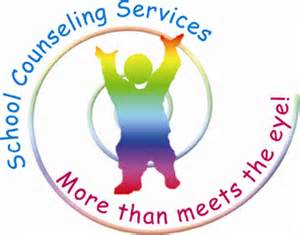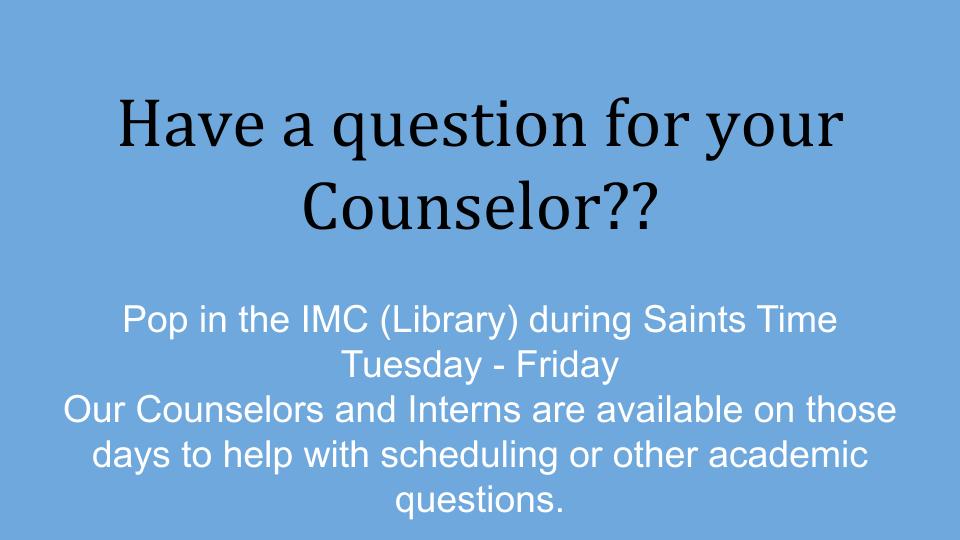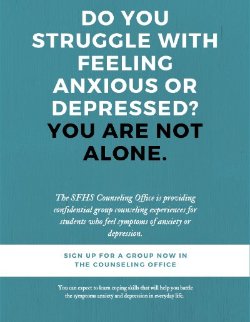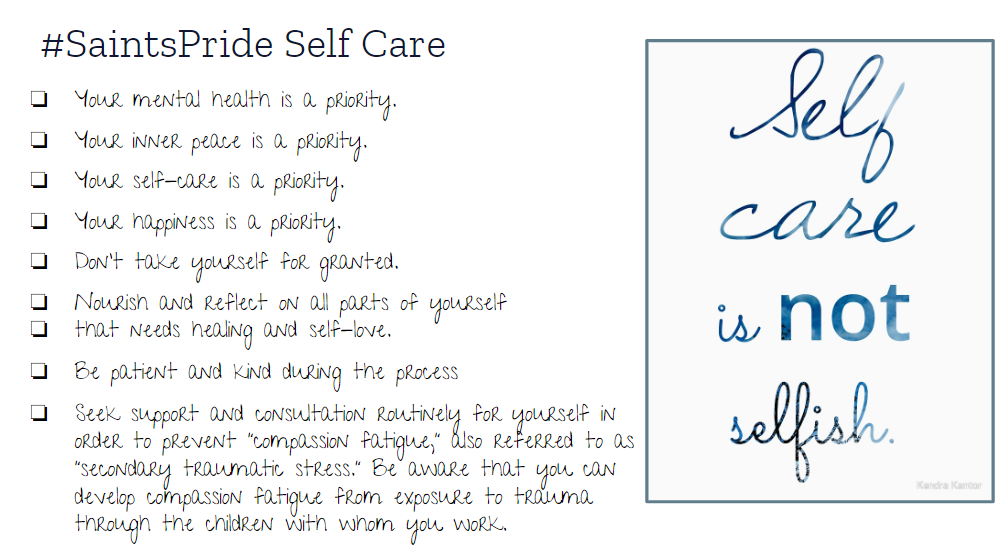 If you or someone close to you is having any mental health issues, there are resources available through Anoka County. Call the Crisis Response line at 763-755-3801. The line is open all day, every day, and the call is free. The Crisis Text Line is available 24 hours a day, seven days a week. Text MN to 741741 to be connected with a counselor who will help defuse the crisis and connect the text to local resources.
SCHOOL COUNSELORS
Jaymie Helle
(Last Names A-Ha)
763-213-1572
jaymie.helle@isd15.org
Jill Salo
(Last Names He-O)
763-213-1574
jill.salo@isd15.org
Tammy Sworsky
(Last Names P-Z)
763-213-1571
tammy.sworsky@isd15.org

CAREER CENTER
Dawn Abraham
College & Career Advisor
763-213-1580
dawn.abraham@isd15.org
SUPPORT STAFF
Thea Svihel
Office Professional
763-213-1590
thea.svihel@isd15.org
FAX 763.213.1691
Nancy Brunn
Registrar
763-213-1713
nancy.brunn@isd15.org

SFHS Today
Subscribe to our Youtube channel and get updates through our website at thesfhscrier.com
We're also on Twitter @sfhsmedia, instagram @sfhs_media and Facebook @sfhsmedia (St. Francis Crier Newspaper).
Here is SFHS Today for this week.
As always - if you have difficulty accessing through Chrome - try another browser. We don't know why this happens occasionally.
COLLEGE & CAREER CENTER NEWS

ACT Prep
All Juniors have access to FREE online ACT Prep that is offered through their St. Francis High School MCIS account. Every student has access to this free service and if you have any questions contact Dawn Abraham 763-213-1580, or have students stop in the Career Center for more info.
FAFSA
Financial Aid
FAFSA is now available for seniors to complete at www.fafsa.gov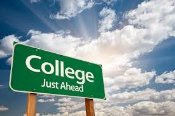 COLLEGE REPS SCHEDULED 19-20
Day Date Hour College


Day Date Hour College
ASVAB
Career interest assessment/military entrance exam
- This assessment is given for free twice a year at SFHS. It is a great way for students to determine career fields based on interests and skills. This assessment is also required to enlist in any of the military branches. We DO NOT share students scores with military reps, students can choose to only if they are interested in doing so.
EXTRACURRICULAR ACTIVITIES, EVENTS &
SFHS Athletics
We have a website where you can read stories about our teams, see photo galleries, and check out our weekly schedule with one click. Please go to and bookmark: gostfrancissaints.com

If you go to the calendar tab you can see all the events happening for our Saints students for the week. This website also links our Activities Twitter account @StFrancisSaints and our Saints Facebook page can also be accessed at this website.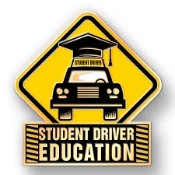 St. Francis Area Schools Community Education Driver Education Opportunities

Our teachers are licensed with the State of Minnesota and have Driver Education Certification. Our program has been approved by the State of Minnesota Department of Public Safety. The years of experience of our instructors, along with their certification, provide a safe, high quality program for your child. Register online or call 763-213-1640 to register via phone.
General Attendance News
Parent/Guardian is requested to call the high school office by 8 a.m. the morning of any student absence at 763-213-1531 or send a note upon the student's return. Students arriving late to school must enter through the front entrance and sign in at the greeter station. Failure to do so may result in an unexcused absence/tardy and/or disciplinary action.
Parent/Guardian may also email absence information to hsattendance@isd15.org.
Absence verification will be allowed up to two (2) school days from the absent date. Parents can check their Infinite Campus account for detailed attendance information. Absences that do not meet the criteria as excused or reported outside the two (2) school days allowed, may be appealed by completing the Absence Appeal Form available in the Main Office.
Parents/guardians are required to complete the form and return it to the Main Office within one (1) week from the absence date in order for the appeal to be considered. Administration will review appeals taking district, school and county guidelines in to consideration.
SFHS ATTENDANCE INFORMATION REMINDERS
LATE ARRIVALS
Students arriving late to the building need to sign in at a kiosk located at the Greeter Station or the Main Office.

Students arriving within the first 10 minutes of class are tardy, anytime after that will be considered an absence.

Student attendance will be updated in Campus.

EARLY DISMISSAL
Students who are leaving class early due to medical appointments, illness, family reasons, etc. MUST receive a pass from the Main Office, Greeter Station or Health Office noting the departure. Due to the high volume of calls we receive, please give sufficient time to get passes to students.

Students are required to have a pass to leave the building.

Preferred: Send a note with your student in the morning to the greeter, main office or health office (medical). Students will then have their passes to leave at their designated time. Passes need to be shown to the Greeter upon departure and return.
Home events for this week: Please check www.mississippi8.org for up to the minute weather cancellations and rescheduled games.
SFHS Activities for the week:
Activities Office News

Reminder that $30 passes are available for 9th-12th grade students in the Activities office. Gains admission into all home basketball, wrestling, gymnastics, and hockey games except for section games. Also, gets you into choir concerts, band concerts and school plays. 20 event student passes for grades 1st through 8th graders can be purchased for $60 from the Activities Office or ticket takers at an event. $80 adult passes good for 20 events are also available.
SFHS Food Locker Open - Free for those students in need.
Meals to Go - Hygiene Items - Saints Gear - School Supplies - Winter Clothing
Food Locker is now located in the counseling office.
Infinite Campus and beyond…
To all Parents/Guardians of ISD 15 students:
Independent School District 15's student information system is Infinite Campus.
Click here for more information about Campus Portal. An email has been set up for people to submit questions, or concerns. The address is campus.help@isd15.org

There was an update to the Infinite Campus App. It is now asking for a District Name, instead of the District ID. The District Name is St. Francis. Make sure that the period is used and there is a space between St and Francis or it will not work.
Locks
You can purchase locks in the main office or at the greeter station for $5.00.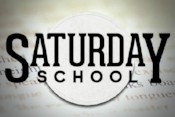 MORNING DETENTION & SATURDAY SCHOOL
UNEXCUSED ABSENCES
Students with excessive absence hours may be prohibited from participating in field trips, Prom, Morp, Senior Exemption Days, early release for athletics, etc. There are two (2) options available for clearing unexcused absence hours.
Before School 7:00 – 7:40 a.m. (Behavior Intervention Room – C201)
· 2 unexcused absences cleared
· Students must arrive NO LATER THAN 7:10 a.m.
AMERICAN INDIAN EDUCATION & DATES TO REMEMBER



Independent School District 15 Multicultural Diversity Program
Students, parents, grandparents, relatives, and foster parents of Native American students are encouraged to attend the American Indian Parent Advisory Committee (AIPAC) meetings. Meetings are typically on the second Tuesday of each month at 5:30, St. Francis High School room E210.

For information about the American Indian Education Program and meeting dates, visit https://www.isd15.org/departments/curriculum-instruction-department/american-indian-education-program

At the meetings we will be discussing the American Indian Education Program: the educational and cultural needs of students, upcoming events and field trips, programming, curriculum, and most of all we want to hear your suggestions and any concerns you may have. Children attending will have the opportunity to participate in a cultural activity during the meeting. Light refreshments will also be served. If you have any questions or concerns please contact
Carline Sargent, carline.sargent@isd15.org.
Chi Miigwech / Pilamáyaye / Thank You
Carline Sargent
American Indian Education Coordinator
St. Francis Area Schools
Office: 763-213-1575
carline.sargent@isd15.org

American Indian Parent Advisory Committee 2019-20 meeting dates:
March 17
April 14
May 12

The meetings will be held at SFHS, Room E-210, from 5:30-7:00 PM.

If you would like to learn more about the American Indian Education Program, please contact Carline Sargent at 763-213-1575 or email carline.sargent@isd15.org
-----------------------------------------------------------------------------------------------------------------------
For more information contact
Carline Sargent at 763-213-1575 or
email to carline.sargent@isd15.org.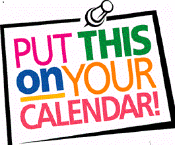 SFHS Dates to Remember
End of Trimester 2/Finals - March 5, 2020
No School 3/6 - 3/13
Trimester 3 Starts - 3/16
3/26 - All District Band Concert
3/31 - Choir Concert
4/3 - Jazz Band Concert

SFHS MORP Dance - Friday, March 27, 2020

SFHS ACT Date - April 7, 2020

Prom - Spirit River Comm Center - April 25, 2020

SFHS Senior All Night Party - May 29, 2020

Graduation - Friday, June 5th at 7:00 pm
School day: 7:45 a.m. - 2:25 p.m.
View daily schedule
19-20 Trimester 2 Saints Time Calendar (Student)
There will be a 90-minute late start for all St. Francis Area Schools on the third instructional Wednesday of every month for the 2019-20 school year. These dates include: December 18, January 22, February 19, March 25, April 15 and May 20.
SFHS Emergency Form - TBD
Minnesota Statewide Test Security Tip Line
MDE Parent/Guardian Guide to Statewide testing (opt-out form)
SFHS Testing Schedule: 2019-20 School Year
3325 Bridge Street NW, St. Francis, MN 55070
Office Phone: 763-213-1500 • Fax Number: 763-213-1693 • Absentee Line: 763-213-1531 •
SFHS Health Services: 763-213-1670
School day: 7:45 a.m. - 2:25 p.m.
Principal Doug Austin • 763-213-1501 • douglas.austin@isd15.org
Assistant Principal Donnie Thompson • 763-213-1502 • donnie.thompson@isd15.org