EBES eNews | East Bethel Elementary School
St. Francis Area Schools
East Bethel Elementary Welcomes New Staff to Our Community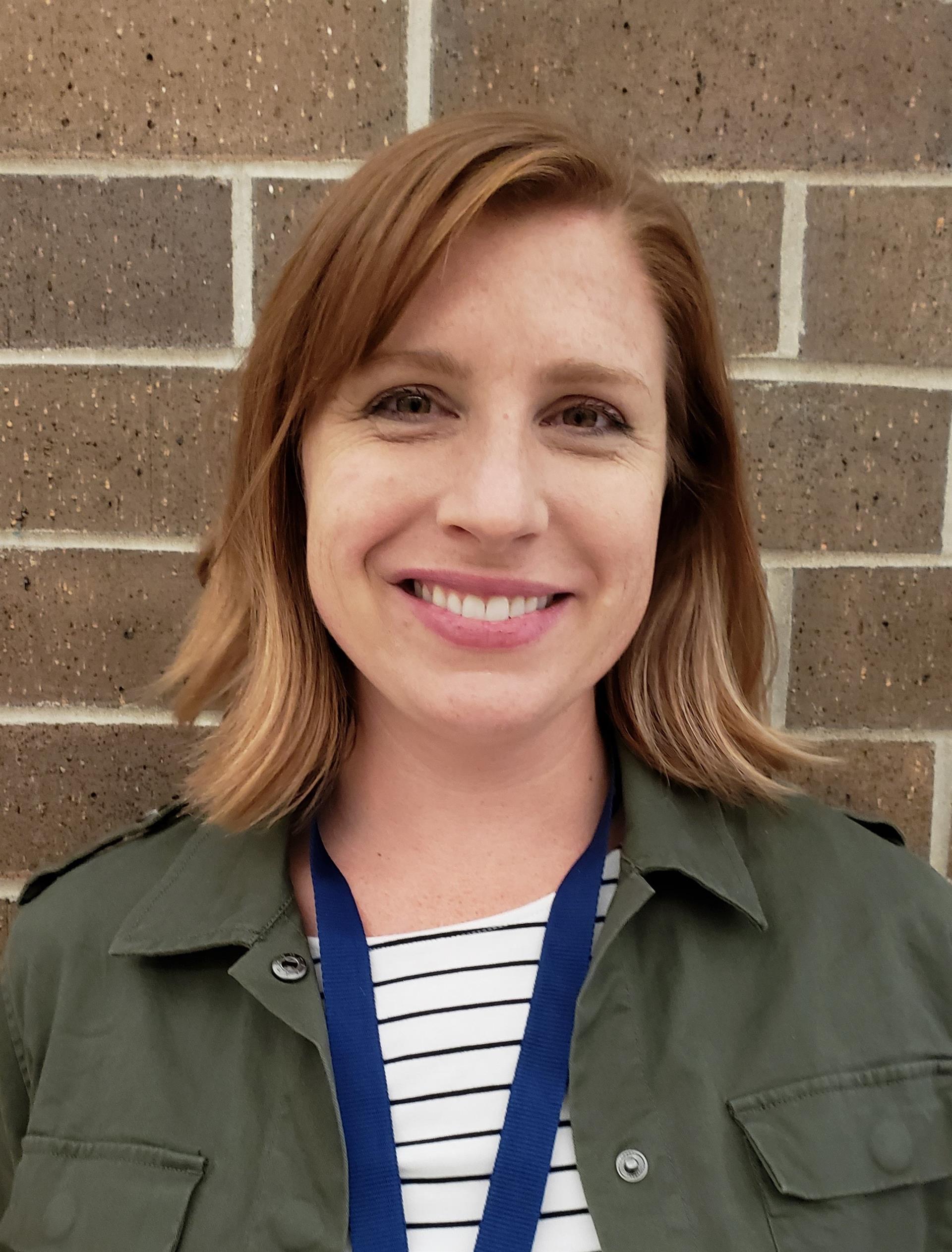 Ms. Leon - Art
My name is Sarah Leon, and I teach art at East Bethel Elementary School and Crossroads. My MAED is from St. Catherine University and BFA in Graphic Design at St. Cloud State. Last year, I finished my first year teaching, as a long term substitute art teacher for 7th & 8th grade in Hastings, MN. When I'm not teaching, you'll find me taking photos, drinking coffee and being outdoors. It has been exciting getting to know the students in St. Francis!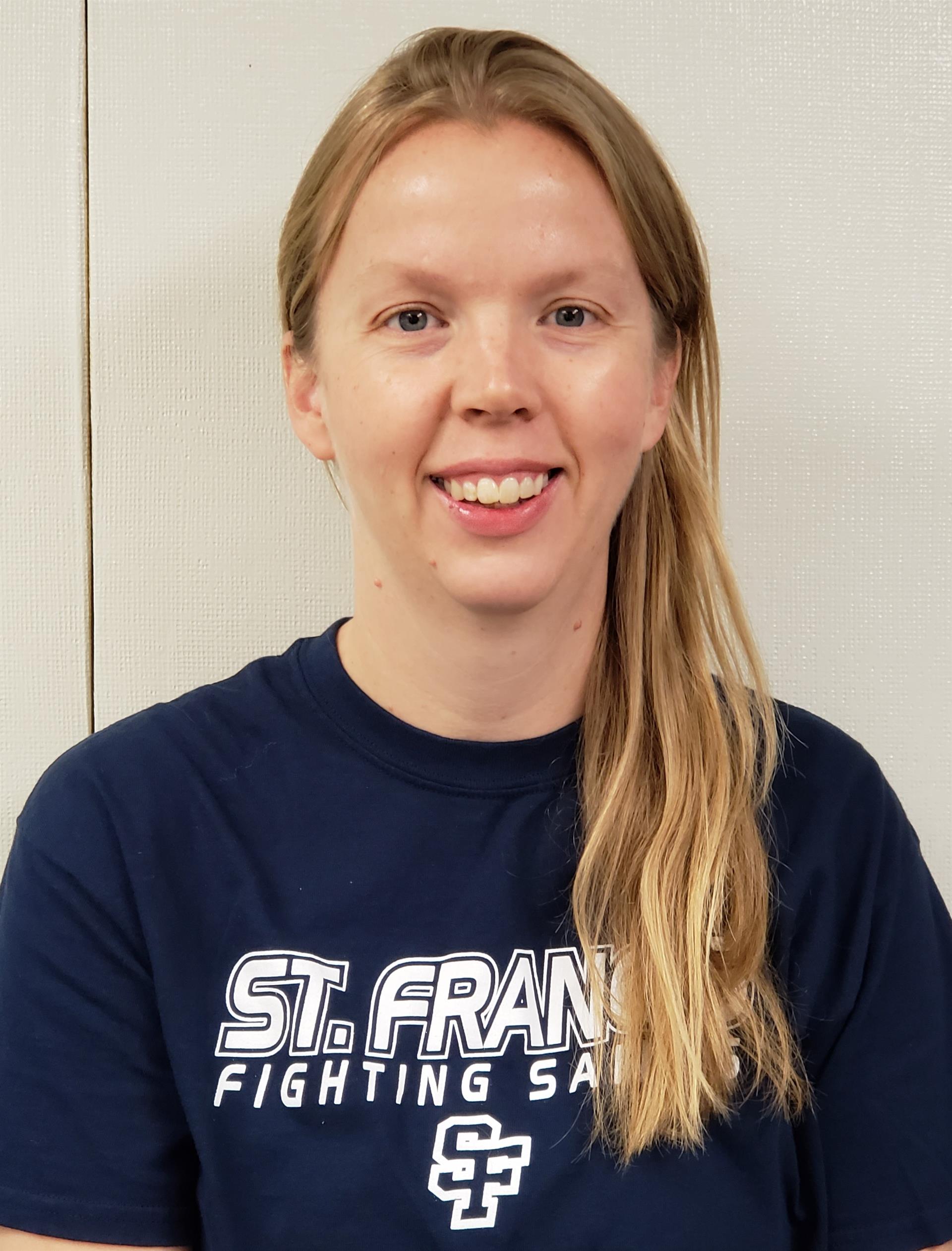 Ms. Broberg - Physical Education
My name is Holly Broberg, and I teach physical education and adaptive physical education, here, at East Bethel Elementary. I have been teaching for 14 years. I taught for 11 years in Tucson, AZ, one year in MN, and two years on the Island of Saipan (the largest island and capital of the United States Commonwealth of Northern Mariana Islands - which is east of the Philippines). I grew up in Minnetonka, MN and it's nice to be home so I can hang out with my nieces and nephews. When I'm not teaching, I like to bike, play tennis and basketball, and travel.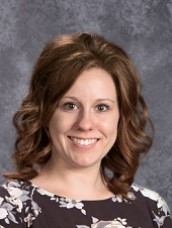 Ms. Meyer - Reading
My name is Paige Mayer, and I teach third and fifth grade reading. This is my second year of teaching in St. Francis Area Schools. Last year, I taught second grade at Cedar Creek Elementary. I live in Andover with my two-year-old puppy, Abigail. When I am not at school, I love to spend time with my dog and being outdoors.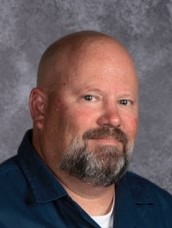 Mr. Fredrickson - 5th Grade
My name is Joe Fredrickson and this is my 27th year of teaching. I have taught for 24 years in St. Francis (20 years 6th grade science and 4 years MN history) and two years in El Paso, TX as a fifth grade teacher. I have been the Varsity Head Girls Tennis coach for 19 years and boys coach for 9 years. I have also been the Head Varsity Girls Hockey coach for 15 years. 
I am married and have two kids in college and a Boston Terrier, named Willie. I enjoy music (rock, blues, and polka), cookies (chocolate chip or peanut butter, or really most cookies), rigatoni, and BBQ. And, did I mention chocolate chip cookies? I recently went on a Segway tour of St. Paul and have done the Minneapolis tour, as well.
I am excited to join the staff at EBE and have the opportunity to see our students strive to be inquisitive learners.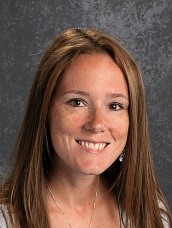 Ms. Schmoll - 5th Grade
My name is Cassie Schmoll. I grew up in Cambridge, MN while my dad taught in the St. Francis Area School District (for over 30 years). I earned my bachelor's of science degree in elementary education with a minor in math from the University of MN, Duluth and my masters degree in educational leadership from Saint Mary's University. I am currently working on my administrative license, doctorate, and superintendent license.
I started working at East Bethel Elementary School in 2006 as the enrichment teacher and media specialist. Since starting, I have taught fourth grade, math intervention, and fifth grade. Last year, I accepted the position as our district's Gifted and Talented and Targeted Services Coordinator. This year, I have the opportunity to continue that work, but also get to spend half of my day back in my fifth grade classroom teaching social studies.


Outside of school, together with my husband and two daughters, we enjoy spending time outside, hiking, camping, on the water, traveling, reading and running. Now that it's football season, most of our weekends are dedicated to cheering on the U of M, Duluth Bulldogs and Vikings.
I am very much looking forward to a great year at EBE and thankful for the opportunity to be a part of our students' education journey!
Ms. Hanson - Educational Assistant
My name is Michelle Hansen. For the past two years I've been working in the Special Education department as an Educational Assistant. Special Education is my passion and I plan on working with this population for a long time. It always provides something new and keeps me on my toes and that's what I love the most, besides the kiddos, of course. I have a one-and-a half year-old husky fur baby that also keeps me on my toes. We enjoy walking, swimming, car rides, and frequent trips to the dog park.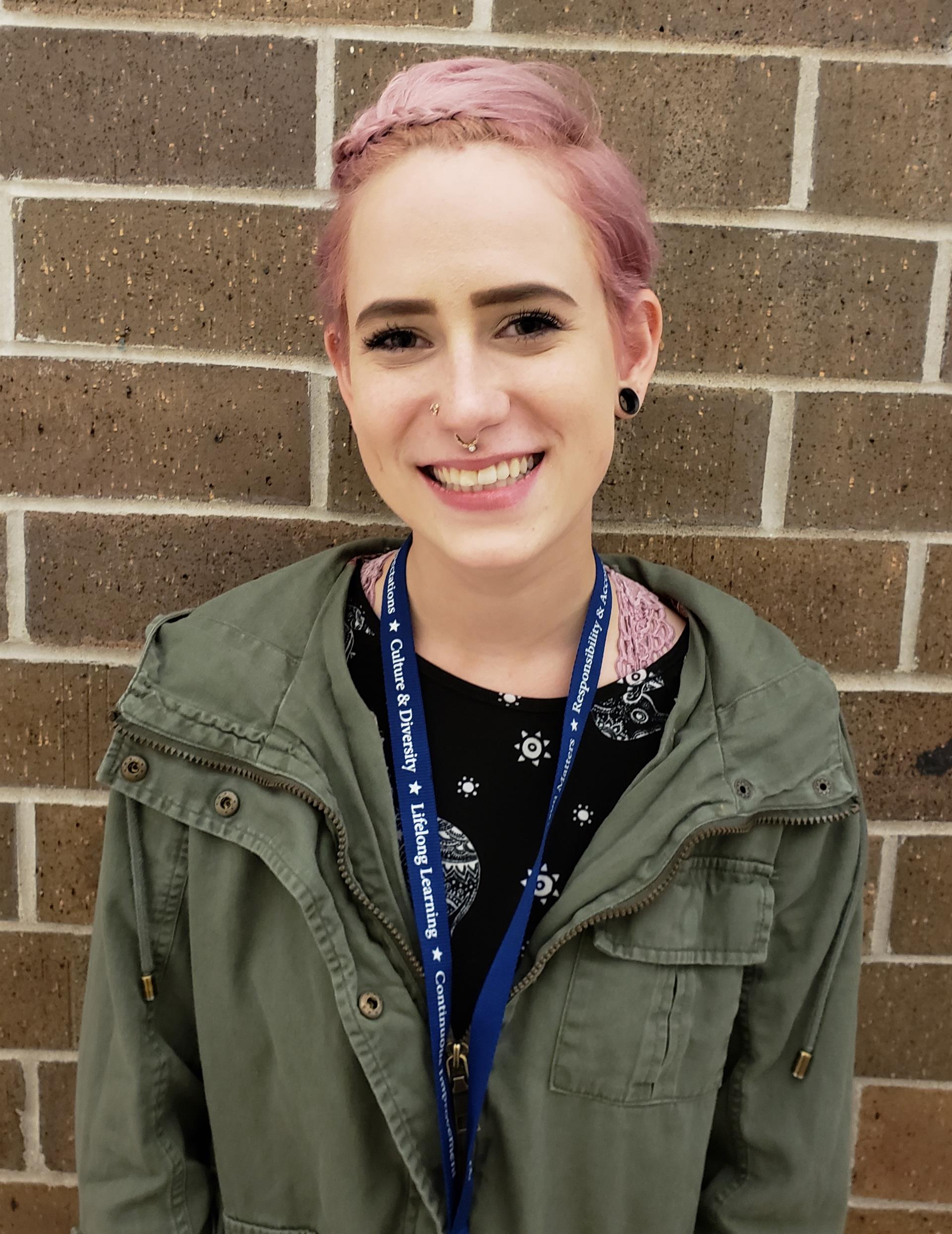 Ms. Gustafson - Educational Assistant
This is my first year as an Educational Assistant at East Bethel Elementary. My love for helping those in need pushes me in my life. To be able to inspire those and show them they have a purpose means so much to me. I also lead a  high school youth group at my church in New Brighton. There, I am able to share my faith and my passion for singing, as well as uplifting them. In my free time I love to sing and use my creativity through art work. I recently became engaged and am in the processing of planning my wedding.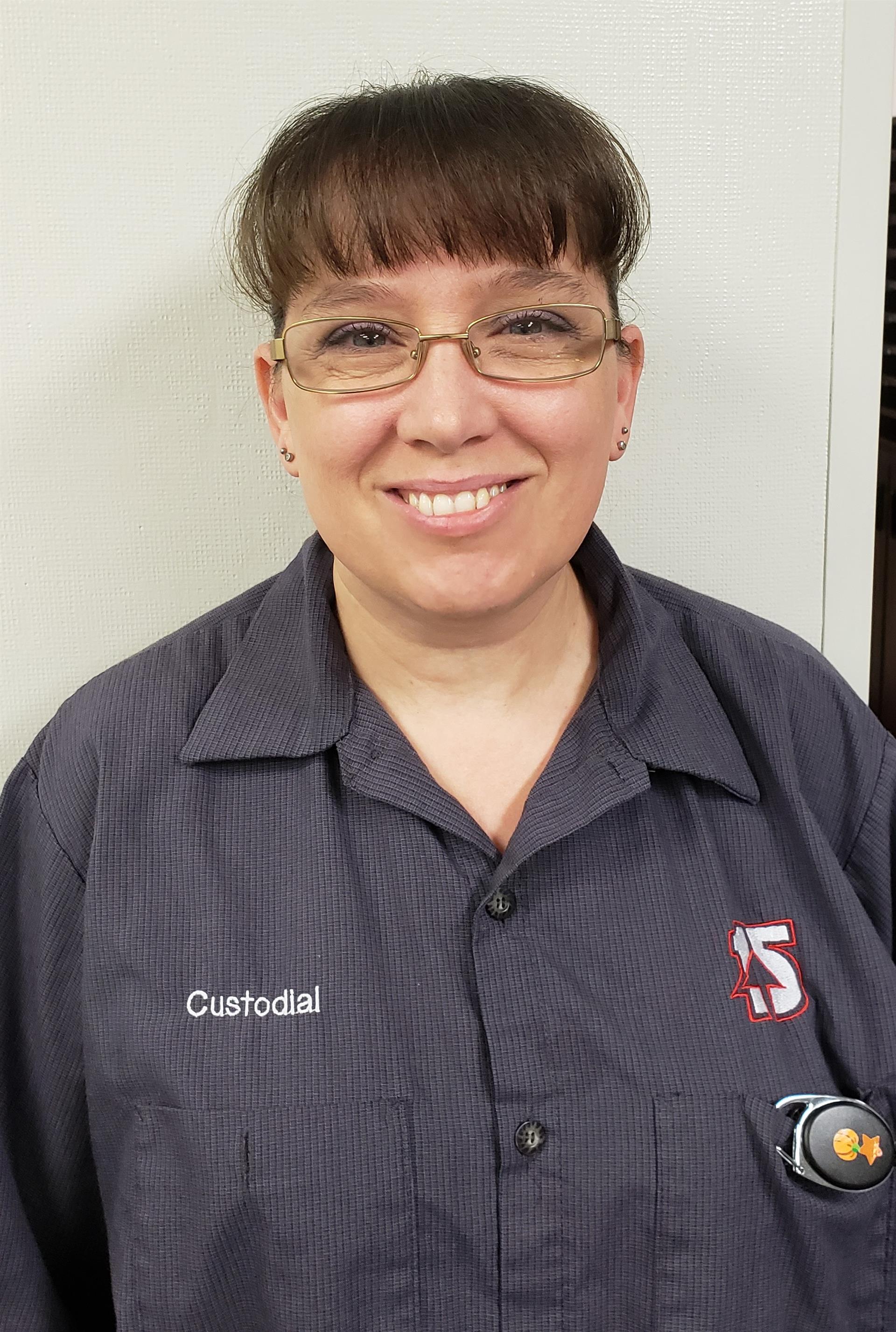 Ms. Hinkel - Night Custodial Lead
Val Hinkel has worked in the district for roughly a year-and-a half. She recently was promoted to Night Lead, here at EBE. You will see her friendly face when you are here for night events, such as Bingo or book walks. Val is also very artistic and is responsible for the beautiful bulletin board in the office.
In order for an absence to be excused, the school must be notified prior to or the day of the absence. Failure to notify the school results in an unexcused absence. The easiest way to notify the school is to contact the attendance line at 763.213.8931. This line is open 24-hours a day and a message can be left at any time. If your student is going on vacation, it is advisable to contact their teacher to inform them of your plans and gather missing homework.
If your child will be late to school, an adult must escort the student into the school office and sign them in. Remember to bring your ID as once the school day begins, all visitors must present an ID to enter the building. Once signed in, students may proceed to their classroom. If needed, school staff can escort your child to their class. Visitors are not allowed in hallways or classrooms during school hours.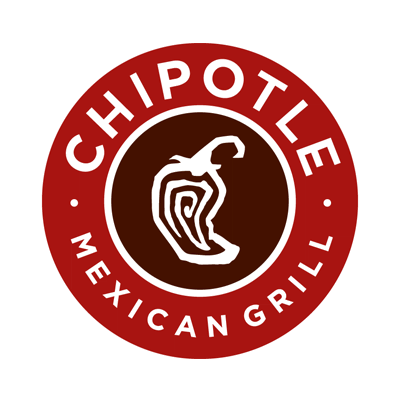 Need an easy dinner plan? The Blaine Chipotle restaurant (located at 10450 Baltimore Street NE) will be donating 33% of all proceeds to East Bethel Elementary on Monday, October 8 between 4-8 p.m. All you have to do is present this flyer or tell the cashier you're supporting the cause for East Bethel Elementary.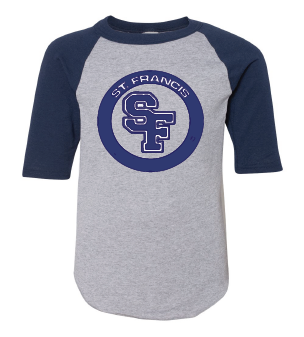 Flyers will be sent home next week announcing our Spirit Wear for this year.  You don't have to wait for the flyer to see all the options available, you can go direct to the Innovations Plus website, www.innovationsplusllc.com, to do your shopping and order online.  Order deadline is October 12.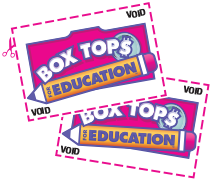 Clipping Box Tops is an easy way for families. friends and community members to raise money for our school. Each box top is worth 10¢ and quickly adds up to real cash for our school. Last year, we raised $1408.70. This school year, our goal is to reach $1600.
To help us reach our goal, we are going to have a contest for each grade level. The class that raises the most money in Box Tops will get a popcorn and pajama day!  Here are a few things to keep in mind:
Box Tops have expiration dates - watch these and get your box tops turned in before they expire.

Make sure the product acronym and expiration date visible and not torn off.

Place box tops in a sealed baggie or envelope labeled with your student's name and teacher.

We will have two turn-in dates: October 12 and February 8.




Email the PTO at ebes.pto.group@gmail.com if you have any questions.
10/01  PTO Meeting 6:00-7:30 PM
10/08  Vision, Hearing & Scoliosis Screening
10/08  Dialogue with School Board 6:30 PM
           School Board Meeting 7:00 PM 
           @ District Office
10/17  90-Minute Late Start (Students may
           enter building at 10:25 AM)
10/17  Picture Retake Day
10/18  No School
10/19  No School
10/29  Conferences 3:50-9:00 PM
10/29  Book Fair Begins
11/01  Conferences 3:50-9:00 PM
11/01  Book Fair Ends
IMPORTANT RESOURCE INFORMATION
Our mission is to equip all students with the knowledge and skills to empower them to achieve their dreams and full potential while becoming responsible citizens in a dynamic world.